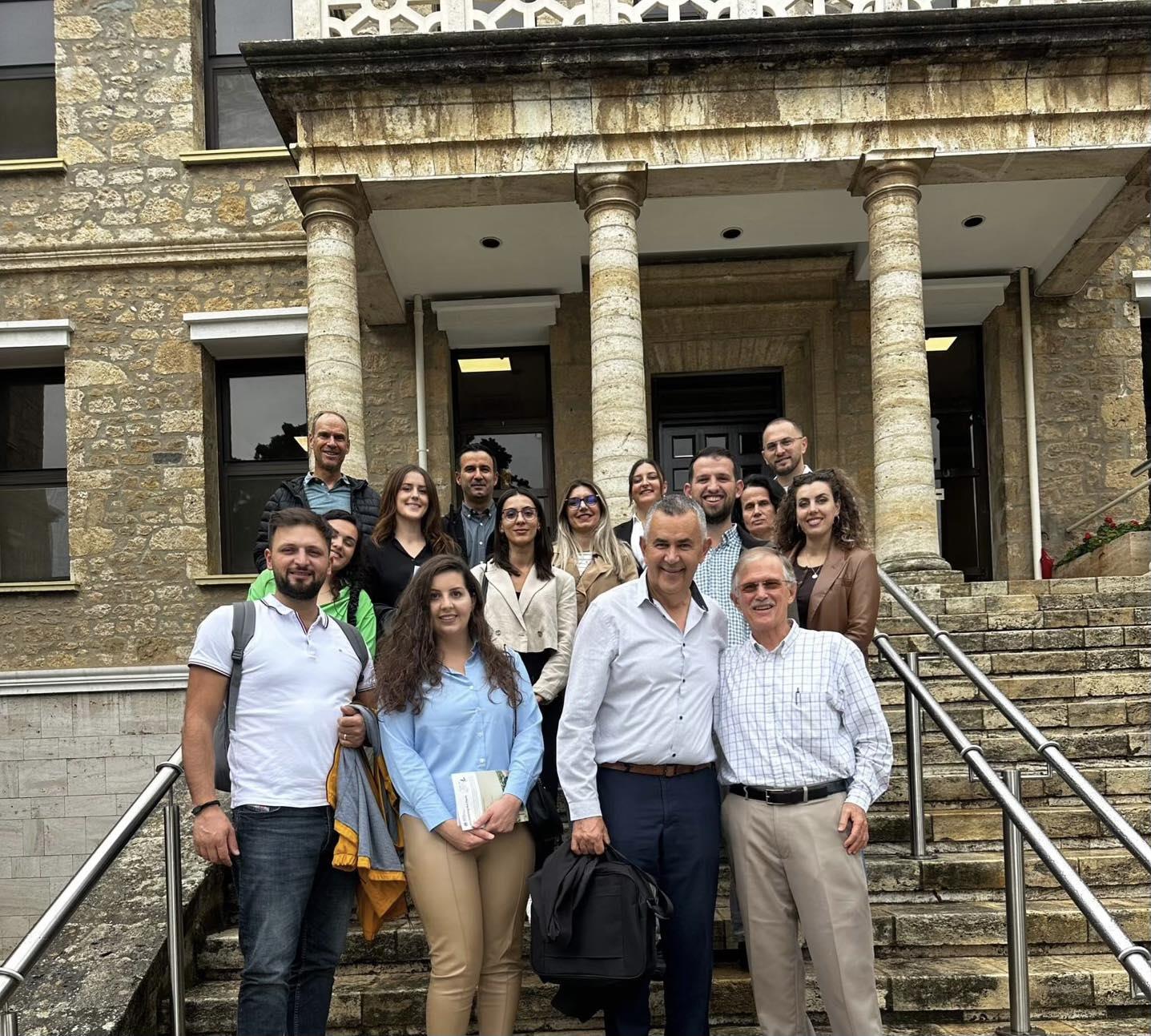 🌱Enhancing Professional Capacities and Collaboration with Perrotis College/American Farm School in Thessaloniki, Greece!
Perrotis College/American Farm School in Thessaloniki, played a vital role in assisting and organizing IADK's study visit to Greece for Professional Capacity Building!.
President of Perrotis College, Mr. Jeff Lansdale, extended a warm welcome to the Executive Director, Mr. Zenel Bunjaku, and the IADK staff. During this meeting, discussions centered around exploring opportunities for collaborative projects in the field of education and sharing ideas and perspectives to pave the way for cooperation between the two institutions.
Throughout the visit, the IADK team had the opportunity to closely acquaint themselves with various topics, including:
🌱 "Regenerative Agriculture and Climate Change Mitigation"
🔬 Guided Tour of Perrotis College Facilities and Laboratories - A firsthand look at groundbreaking research and technology.
🍽️ "Trends in Food Sciences and Advances in New Product Development" - Unveiling the latest food innovations and development trends.
🗑️ "Food Waste Management" - Gaining insights into effective strategies to reduce food waste and enhance food security.
🎯 "Precision Agriculture and Applications of Digitalization in Agriculture"
🚁 Field Demonstrations of Spraying Drones - Witnessing the future of farming with live demonstrations of spraying drones in action!
IADK expresses its gratitude to Perrotis College/American Farm School for their warm welcome, organizational support, and sharing of their experiences.
Our visit to Greece also held significance in terms of team bonding and socializing among IADK staff. This is regularly organized on an annual basis, offering opportunities for collaboration between our team members as well.
The activity is supported within the project "Improving the employment and income generation opportunities in rural areas in Kosovo", supported by the donor BfdW from Germany.