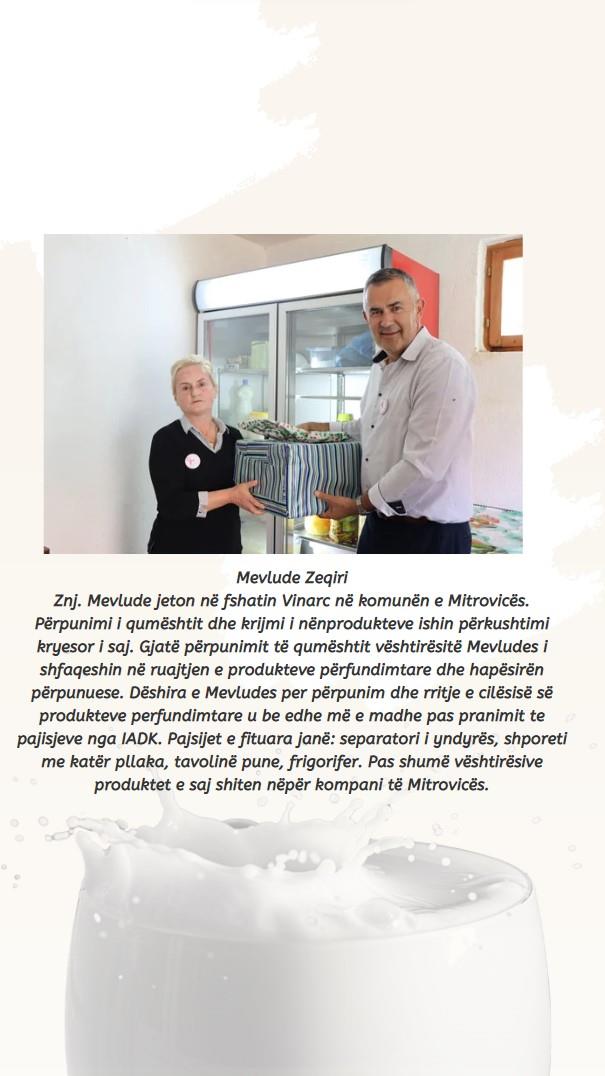 International Day of Rural Women 🌾👩‍🌾
Rural mothers, daughters and grandmothers celebrate October 15 every year. This date honors, respects and appreciates the work and sacrifice of rural women. They play a key role in food production and building agriculture in these areas even though they face different challenges.
As a sign of thanks for their contribution, for this date, IADK has distributed gifts to the women beneficiaries of IADK projects:
1. Mevlude Zeqiri, Mitrovica (Milk Processing)
2. Fatmire Bajrami, Vushtrri (Greenhouse vegetables)
3. Hidajete Demaj Nika, Drenas (Livestock)
IADK's support in the field of agricultural production, livestock and food processing makes the challenges of rural women more affordable. Professional training in these fields, engagement of various international experts, marketing training, support with grants and professional equipment transforms their ideas into reality, raises the position of women in the community and decision-making. Let's celebrate this important day and work together for a brighter and more equal future for all rural women!
#InternationalDayOfRuralWomen #Agriculture #RuralDevelopment #IADK