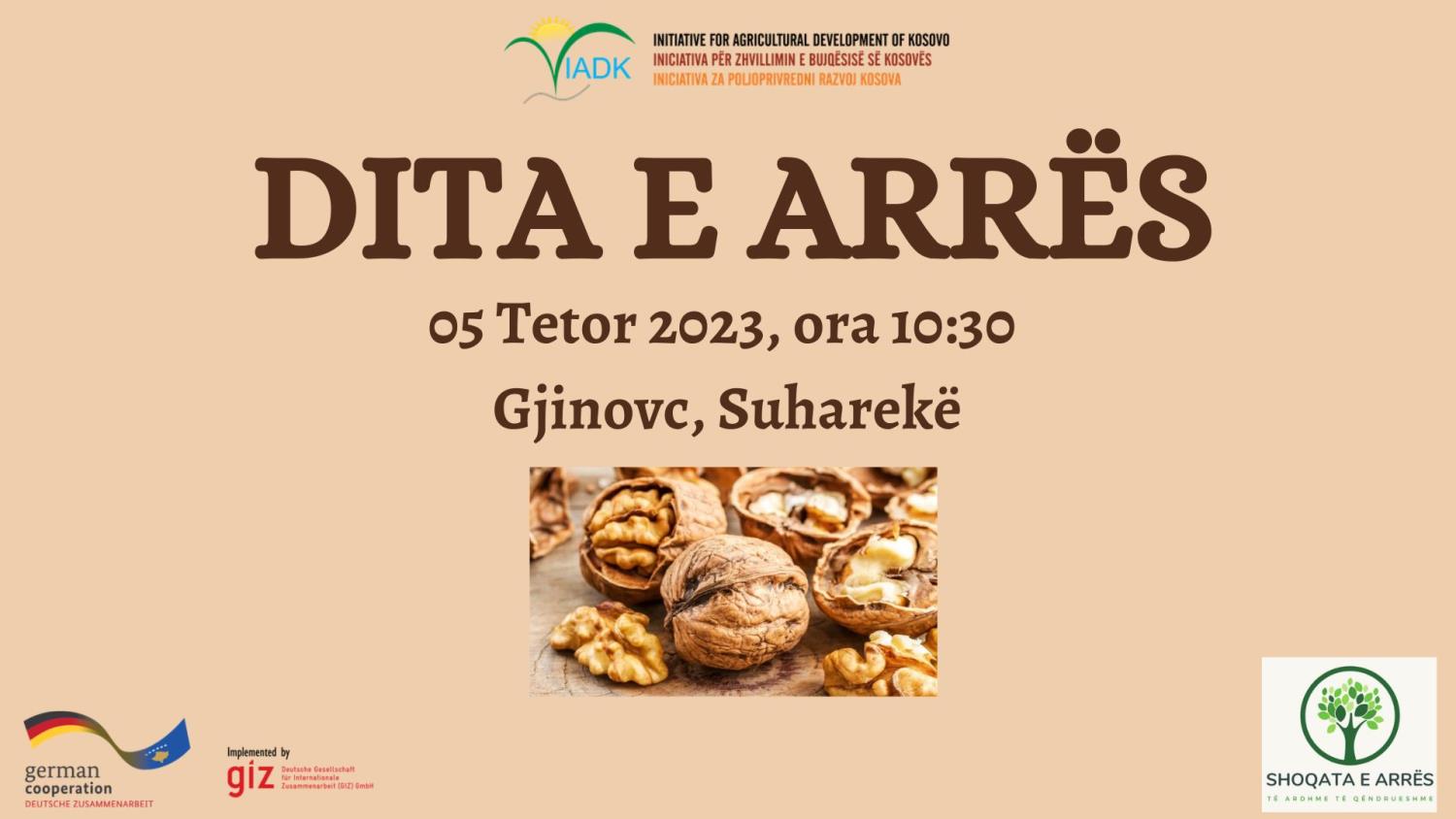 NOTICE - NUTS DAY
The Initiative for Agricultural Development of Kosovo (IADK) is implementing the project "Strengthening the value chain through skills development" funded by GIZ. 
Within the framework of the IADK project in partnership with the Kosovo Nuts Association, organizes "Nuts Day" in the village of Gjinovc, Suhareka municipality on October 5, 2023.
For this event, we are pleased to participate in "Nuts Day".