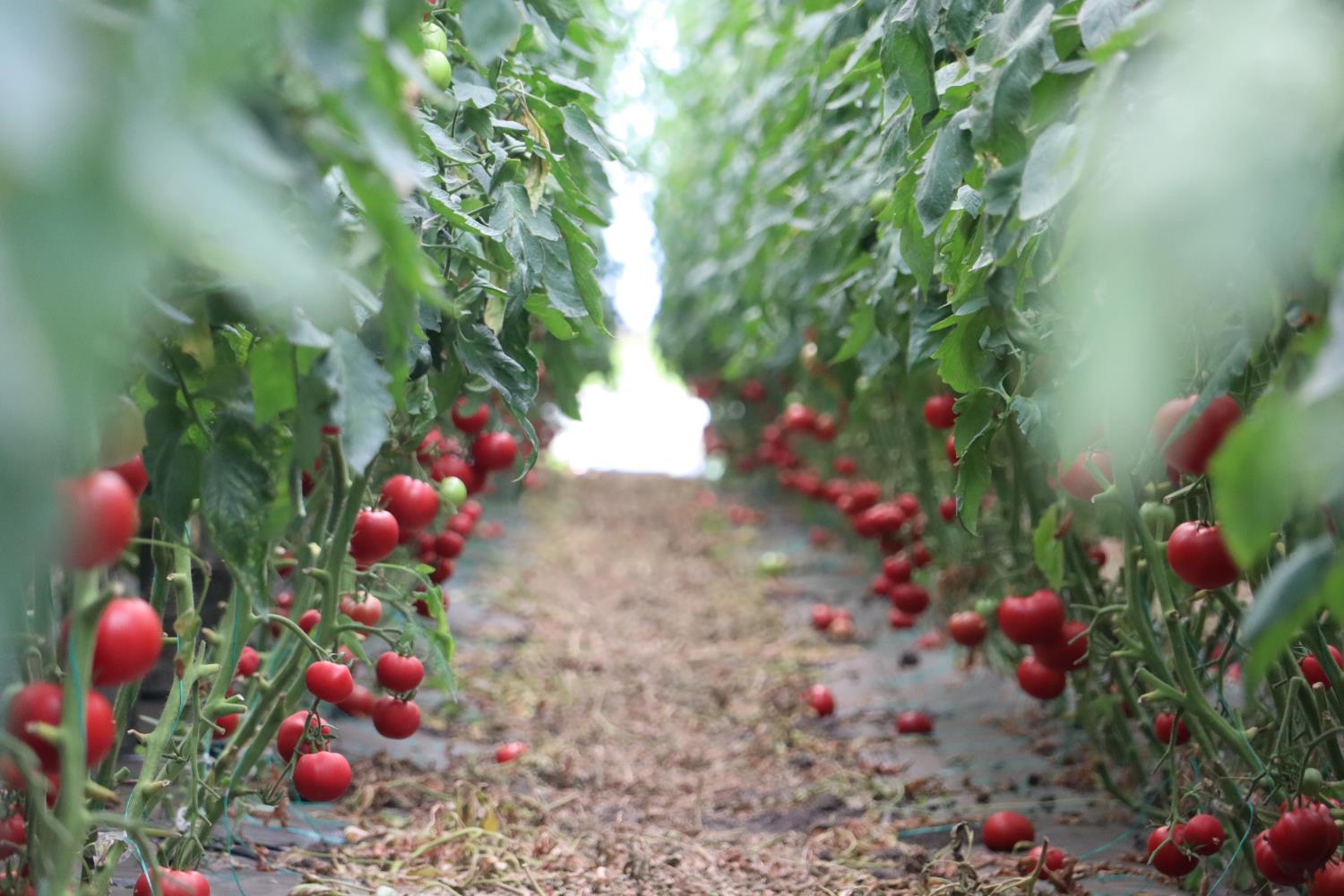 Visit made to exchange experiences with beneficiaries of the greenhouses
On August 25, 2023, a study visit was carried out for the exchange of experiences with beneficiaries of greenhouses, with the aim of further advancing knowledge about vegetable cultivation techniques.
Two groups of farmers from Mitovica and Podujeva participated in this visit, a total of 15 beneficiaries, who had the opportunity to share their experiences with each other, as well as to get to know the experiences of two very distinguished farmers of growing vegetables in greenhouses. with an area of over 1.5 ha. The visits were carried out in the municipality of Podujeva respectively to the farmers Fahrudin Mahmuti and Valdet Osmani, who explained in detail all the work that is required during the cultivation of vegetables in greenhouses and the challenges that can be faced especially in the management of diseases and pests, but also for other care measures, for the importance of determining the right hybrids to be used for cultivation, depending on market requirements and their resistance to diseases, but also to transport.
This activity was carried out within the project "Improving employment and opportunities for income generation in rural areas of Kosovo" financed by the donor BfdW from Germany.