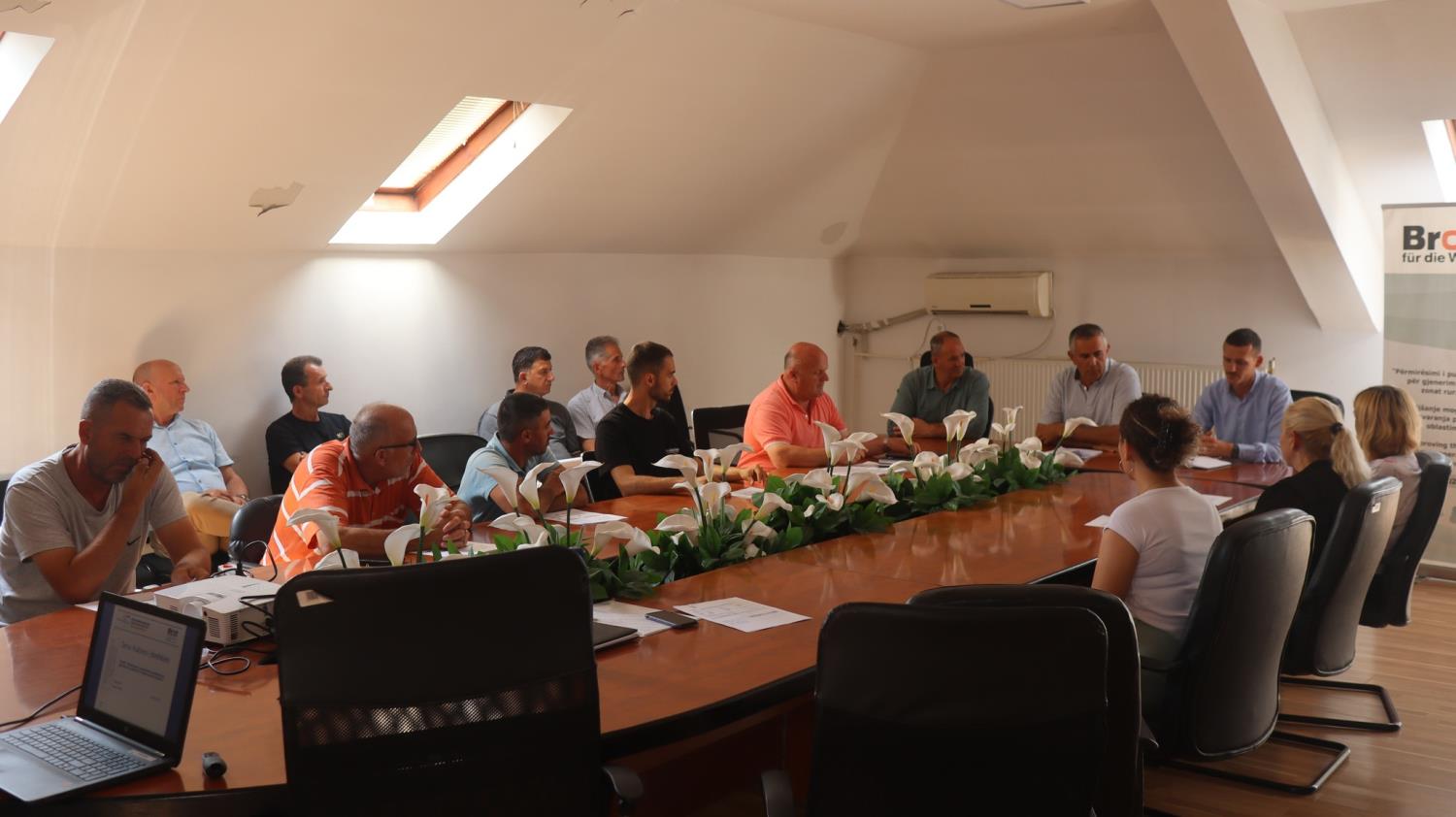 Farmers are supported with grants in the orchard sector!
Suharekë
IADK has signed contracts with 10 beneficiary farmers from the Municipality of Suhareka for support with grants in the horticulture sector, namely grants for the establishment of orchards with trees. The support package for each beneficiary contains the sycamore seedlings, the irrigation system and other follow-up inputs for the establishment of sycamore orchards with an area of 1500 m².
The signing of the contracts with the beneficiaries was done by the Executive Director of IADK Mr. Zenel Bunjaku and the Director of the Directorate for Agriculture Mr. Ardian Kotorri, who congratulated the farmers for these support grants in the small tree sector, which aims to create conditions for self-employment and income generation from agricultural activities.
In order to prepare the works in the establishment of orchards in time, IADK has also distributed the irrigation system, as well as carried out two theoretical trainings with the beneficiaries, in order to continue further with direct advice on the ground to each beneficiary, so that to have the best results for the beneficiaries.
This activity was carried out within the project "Improving employment and opportunities for income generation in rural areas of Kosovo", financed by the donor BfdW from Germany and co-financed by the Municipality of Suhareka.