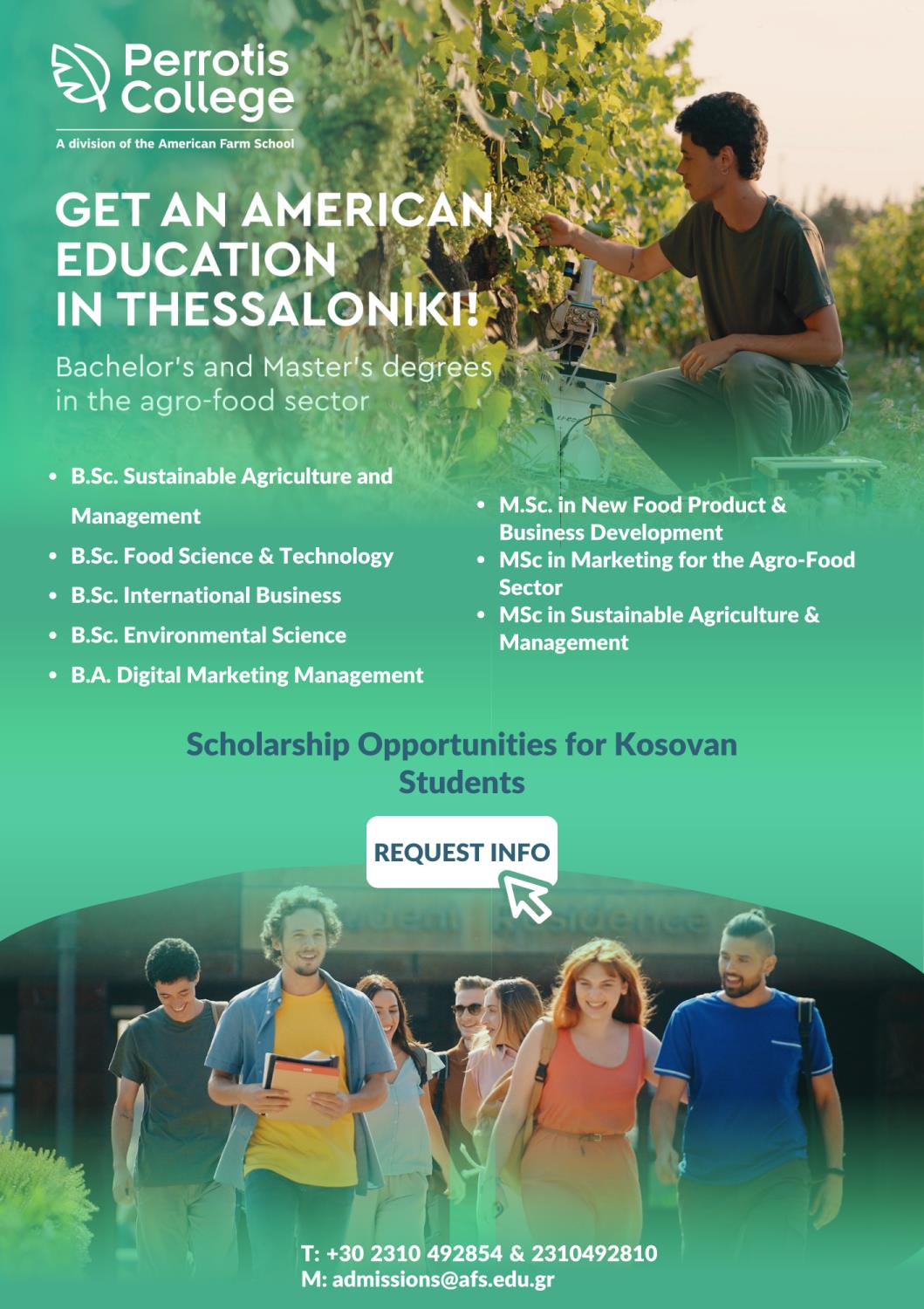 Important notice!
Important announcement!
Opportunity to apply for studies at the American College in Thessaloniki. Opportunity for full scholarships.
The American College offers several full scholarships for students from Kosovo, which cover 100% of the costs of studies, food and accommodation.
Perrotis College offers Bachelor and Master programs.
 The Bachelor programs are:
B.A. Digital Marketing Management
B.Sc. International Business
B.Sc. Environmental Sciences
B.Sc. Food Sciences and Technology
B.Sc. Sustainable Agriculture and Management
Master programs are:
M.Sc. Marketing for the Food Sector
M.Sc. New Food Products and Business Development
M.Sc. Sustainable Agriculture and Management
To get more information about the application, please click on the following
link: https://www.perrotiscollege.edu.gr/frmrequestinfo.php.