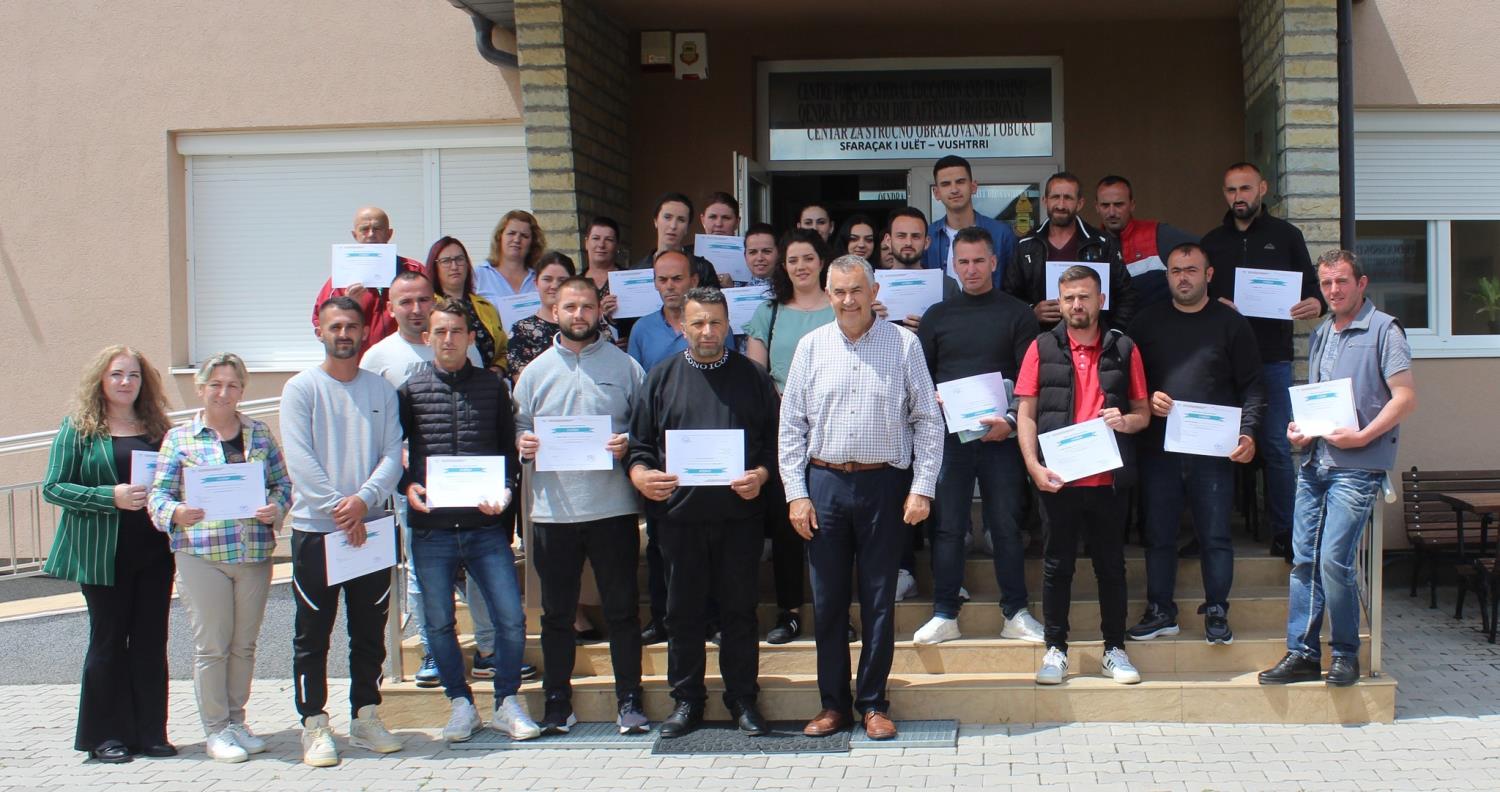 IADK certifies 29 candidates in the municipality of Vushtrri!
Vushtrri
On 31.05.2023, the certification ceremony of 29 candidates from the municipality of Vushtrri was organized, among which 14 candidates were from the youth group and 15 other women/men. In the group of young people, 5-day trainings were organized for capacity building in the topics of business plan preparation, farm management and production techniques. Likewise, with the group of women and men, 5-day trainings were initially organized for capacity building in the topics of farm management, record keeping, human rights, decision making, methods of advocacy and lobbying for public institutions.
IADK is implementing the project "Empowerment of young people and women from rural areas through involvement in agriculture and food processing", a three-year project (2021-2023), supported by the Swiss donor CFD, and the municipality of Vushtrri is also included in the project.
While the distribution of the certificates was done by the Executive Director of IADK Mr. Zenel Bunjaku and the leadership of the agriculture department of the municipality of Vushtrri, Mrs. Rabije Zahiti, where the candidates were congratulated for the dedication shown during the training. After the training, all participating candidates will be given the opportunity to apply for a grant in the agriculture and food processing sector.