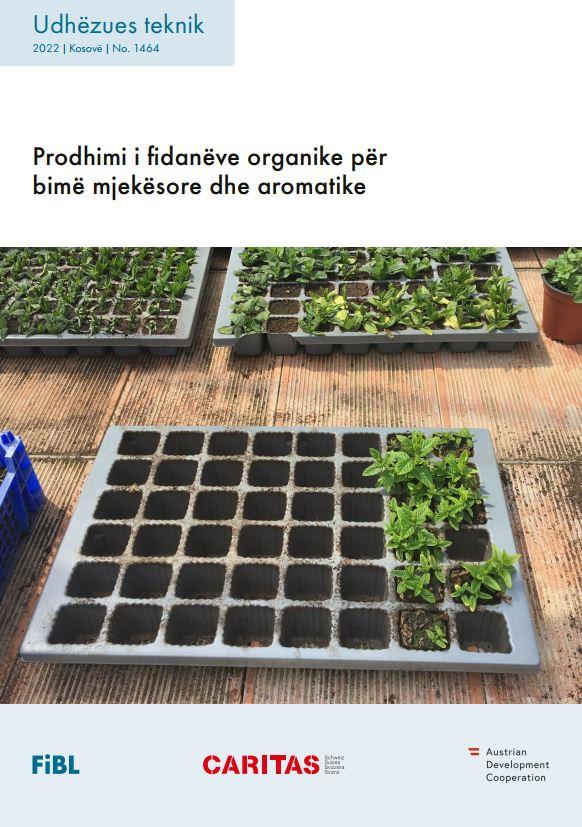 The new guide for the production of organic seedlings of medicinal and aromatic plants for Kosovo
IADK & FiBL
In Kosovo, the production of medicinal and aromatic plants has continuously increased in recent years. Offering a high level of income per hectare, these plants are very topical for cultivation by small farmers.
However, the precision required in planting and challenging weed management can result in significant yield losses. The new technical guide provides useful information to overcome these challenges through the use of seedlings to establish perennial plants.
The new technical guide compiled by FiBL experts provides information on selecting the appropriate seedling production system for those who wish to start organic seedling production, as well as offers valuable recommendations for farmers who are already cultivating seedlings.
The development of the new technical guide has been financially supported by ADA (Austrian Development Agency), coordinated by CACH (Swicc Caritas) and implemented by FiBL, Bioherb and IADK within the SIRED project.
The English guide is available for free download here.