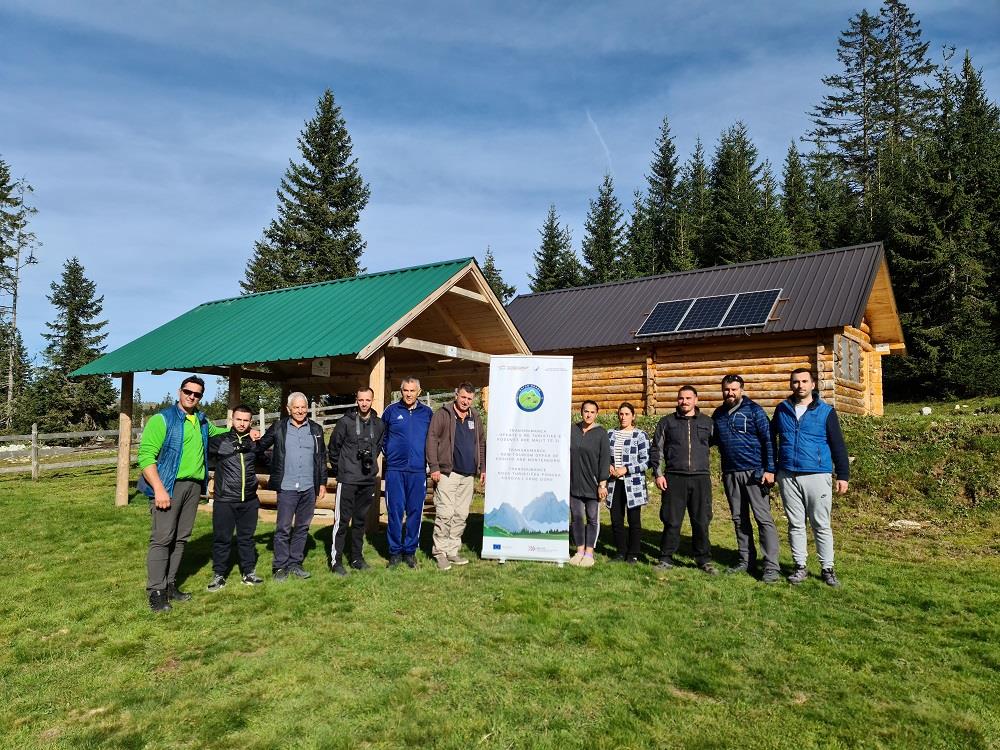 IADK organizes the promotional expedition of the rural tourism project
Istog & Peja
In the mountains of Istog and Peja, where mountain families live in their katuns all summer, you can now visit for more. You can travel back in time, spend the night in the so-called ten (10) shepherds' huts, have traditional food in nine (9) resting points or experience nature in five (5) campsites in the most beautiful places of Accoursed Mountains, raised by the project.
The inhabitants in the mountains of Istog and Peja, and the ancient shepherding traditions they practice, which are little changed by modern life, are an asset for Kosovo tourism. Apart from an impressive landscape and traditional culinary delicacies, these Katuns also offer an additional convenience, that of electricity.
Tourists who choose to spend time at one of IADK's 56 solar powered katuns can charge their cell phones or GPS devices without having to bring additional equipment. This type of activity is perfect for those who enjoy a slow, simple but authentic life for the Kosovar people living in the mountains.
Local and international tourists can enjoy this whole tourist package developed by the project along the 100km cross-border thematic trail (Katun Roads), which is signaled, marked and signposted, as well as digitized. This path, which starts in the mountains of the municipality of Istog and continues in those of the municipality of Peja and then connects to the mountains of Montenegro. This trail connects local katuns and families that offer tourist services, which have been supported by the project through the distribution of grants and professional assistance, with the aim of developing mountain tourism offer and generating income.
Therefore, as the last activity of the project, IADK, on October 6 and 7, has organized the promotional expedition of the project (FAM Trip), with journalists, tourist operators, international participants and interested parties for the development of mountain tourism that already have products and services of similar in their offering. This expedition was a two-day trip, visiting the mountains of both municipalities and including a one-night stay in the mountain katuns of Istog. Exposure to the ancient tradition of transhumance (katuns) will help them to include the offer of stalls, in order to promote this tradition as much as possible.