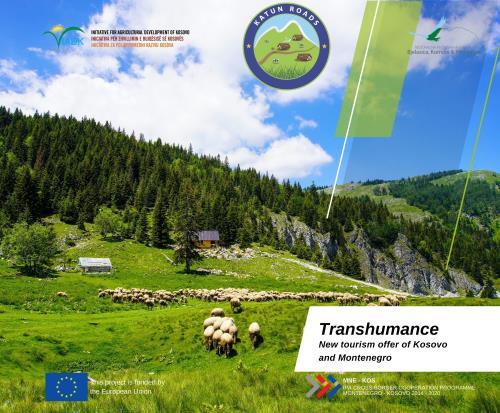 Learn more about the new Transhumance tourist offer in our promotional brochure
IADK, Istog and Peja
Learn more about the new Transhumance tourist offer in our promotional brochure
In the recent years, mountain tourism in Kosovo has been blooming. IADK has been contributing to an often overlooked part of tourism, which now we call Transhumance. The mountain farmers and their katuns now have the capacities and are welcoming tourists, whom then can undertake many attractive activities for adrenaline junkies.
Learn more about this new tourism offer by choosing one of the languages English, Albanian, or Serbian, and enjoy reading!
For more information and details, you can read the brochure here.
P.S. The Accursed Mountains are calling!
This activity was realized within the project "Transhumance - new tourism offer of Kosovo and Montenegro", a two-year project (2020-2022) funded by the European Union through the cross-border cooperation program between Kosovo and Montenegro, IPA-II.