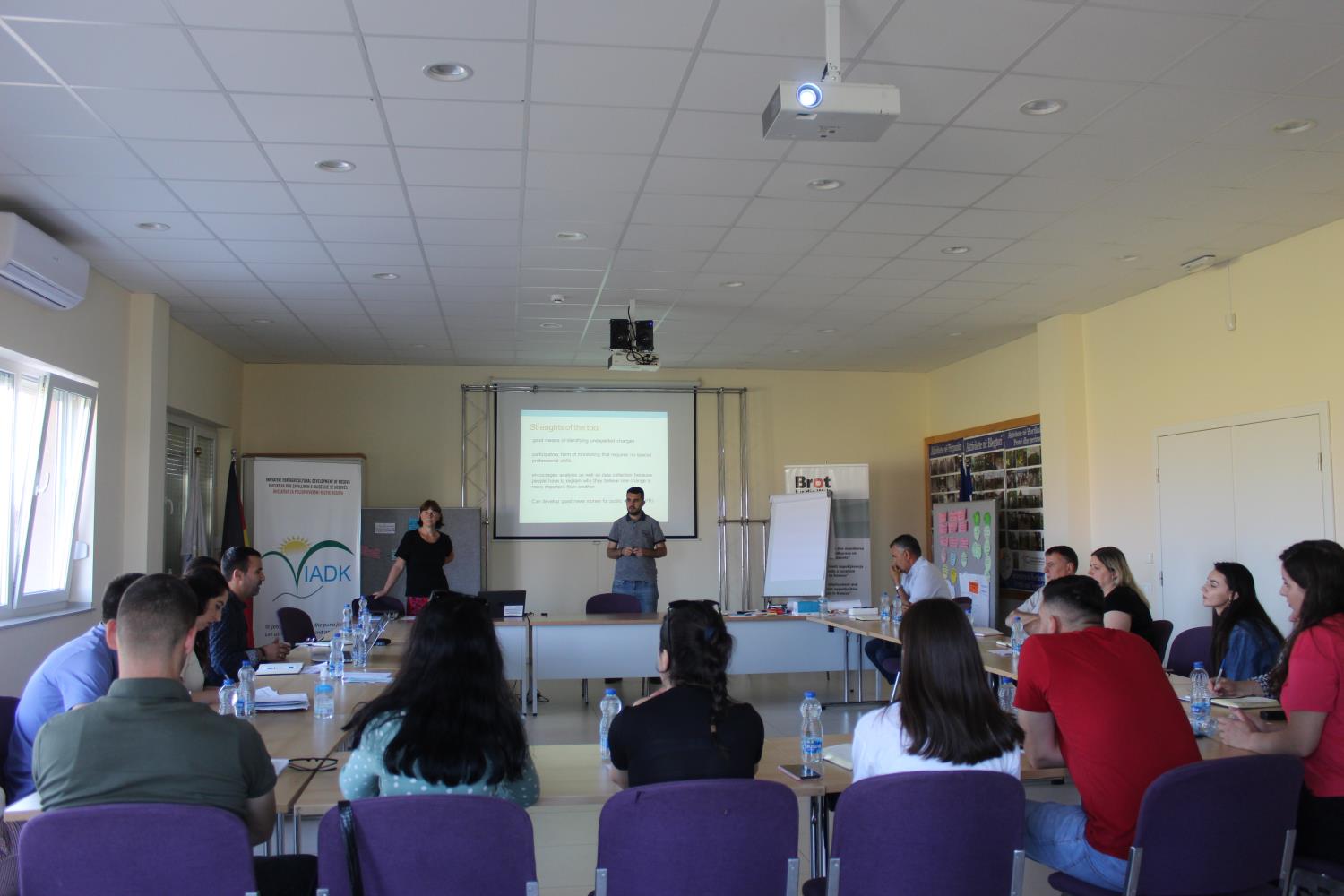 Monitoring, indicators and measurement of outcomes in projects
IADK
IADK continues to build the capacity of the organization's staff through training provided by the donor Brot für die Welt. Seeing the importance of skills development, IADK staff has continued to attend the three-day training provided by the expert Ms. Britta Schweighöfer.
The knowledge gained will affect the professionalism of the staff in relation to the design, monitoring and measurement of project outcomes; therefore this will affect the preparation of new projects for the development of the agricultural sector.
This activity was realized within the project "Improving the employment and income generation opportunities in rural areas of Kosovo" supported by the donor Brot für die Welt.