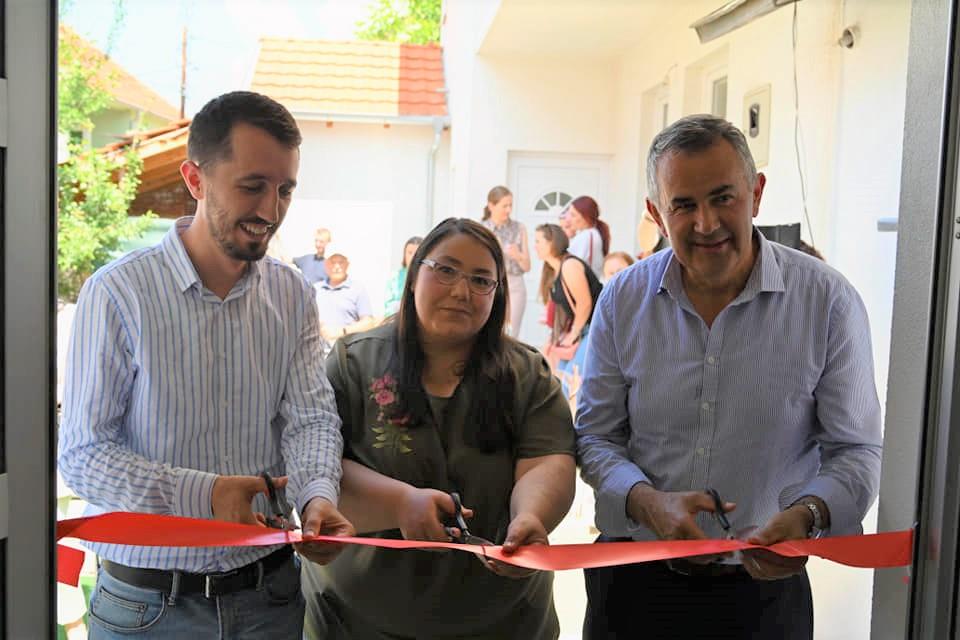 Inauguration of the food processing unit Gollaku Food processing unit in the Muncipality of Kamenica
Kamenica
Inauguration ceremony of the unit for processing fruits and vegetable "Gollaku Food" was held on 02.06.2022 to the beneficiary Ibadete Sadiku from the Municipality of Kamenica. The support was achieved after successful attendance and evaluation during professional training in the program "Preservation of fruits, vegetables and similar" conducted by the organization IADK.
Gollaku Food was supported with a grant in the amount of 12. 000 Euros with professional equipment to prepare various products which will facilitate the work and will enable to have quality and safe products in the local market. To facilitate market access and the sale of its products IADK has supported by registering the beneficiary business, barcodes for 100 products and designing logos and labels for products that will be sold in the market.
The beneficiary of professional equipment Ibadete Sadiku has expressed that her passion was always preparation of canned products, where she gratitude the organization IADK and the Municipality of Kamenica for the support provided and enabling the realization of one of her dreams.
The Executive Director of IADK Mr. Bunjaku and the Mayor Mr. Rahimaj during the ceremony express their readiness to continue supporting women and girls in the coming years in various sectors of processing and agriculture.
This activity was realized within the project "Improving employment and opportunities for income generation in rural areas of Kosovo" supported by the German donor "Brot für die Welt" in cooperation with the Municipality of Kamenica. #fruit #vegetable #foodprocessing #driedfruit #pickels #ajvar #traditionalfood #healthyfood #citrus #smallscalebusinees #VET #fruitsnack #agriculture #BrotfürdieWelt #IADK