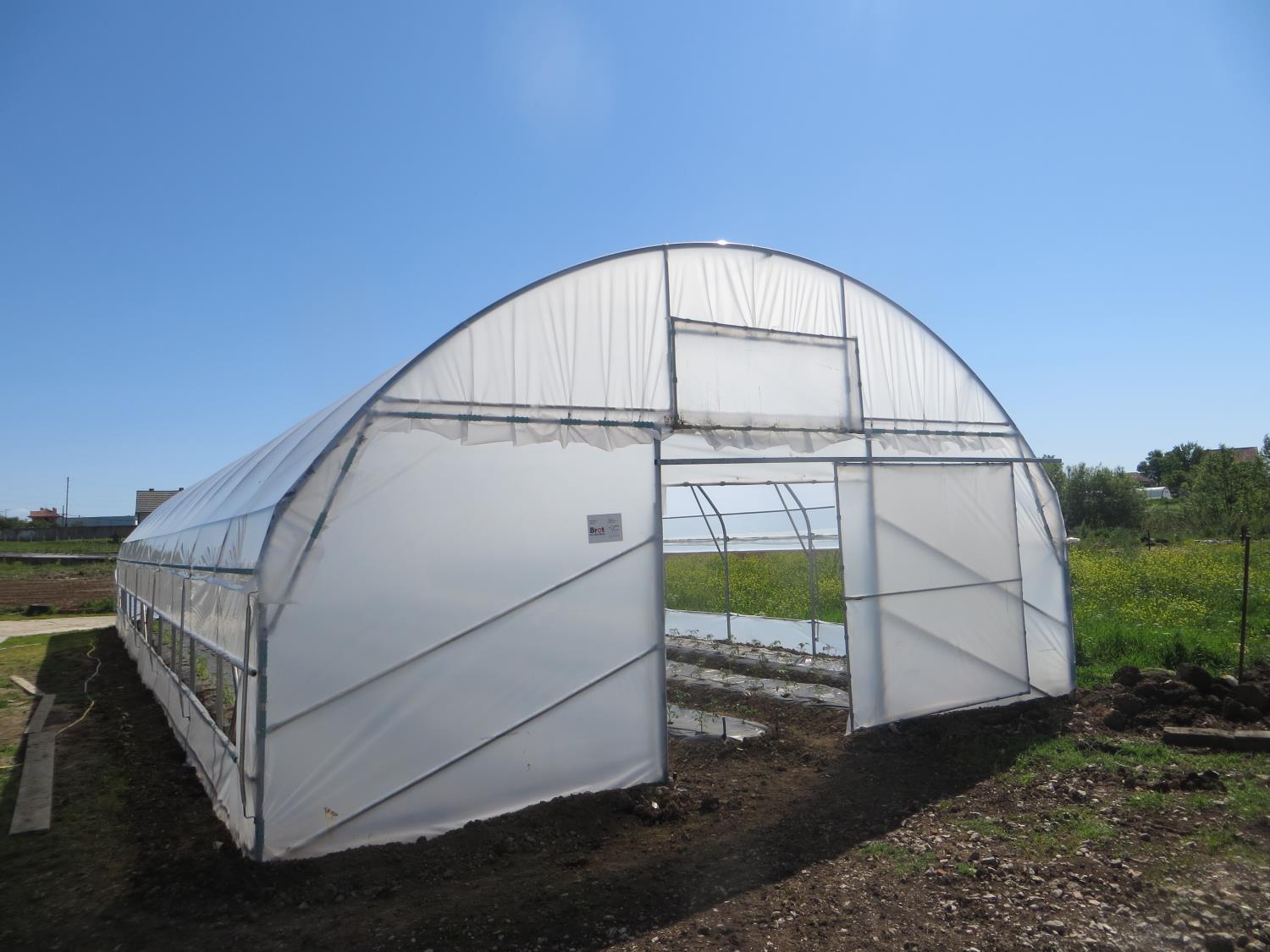 IADK finalizes the supplying of greenhouses for 17 beneficiaries
Vushtrri, Skënderaj
In order to build the professional and productive capacities of farmers in the sector of  horticulture, IADK has previously organized trainings with two groups of  farmers from the municipalities of Skënderaj and Vushtrri, where 30 farmers they have  completed the training program, 17 were selected for grant support  in the horticulture sector.

All beneficiaries have expressed their interest in investing in greenhouses for vegetable cultivation, therefore during this week the construction of  greenhouses with an area of ​​176 m², as well as support with irrigation system, accompanying inputs, moto milling rower machine and vegetable seedlings.  Apart  support with training and investment in greenhouses, beneficiaries will  also have practical professional assistance from IADK experts during whole vegetation, as well as with study visits in order to achieve the high quality and productivity from the cultivation of vegetables
The activity is supported within the project "Improving employment and income generation opportunities in rural areas of Kosovo", supported by the donor BftW from Germany.