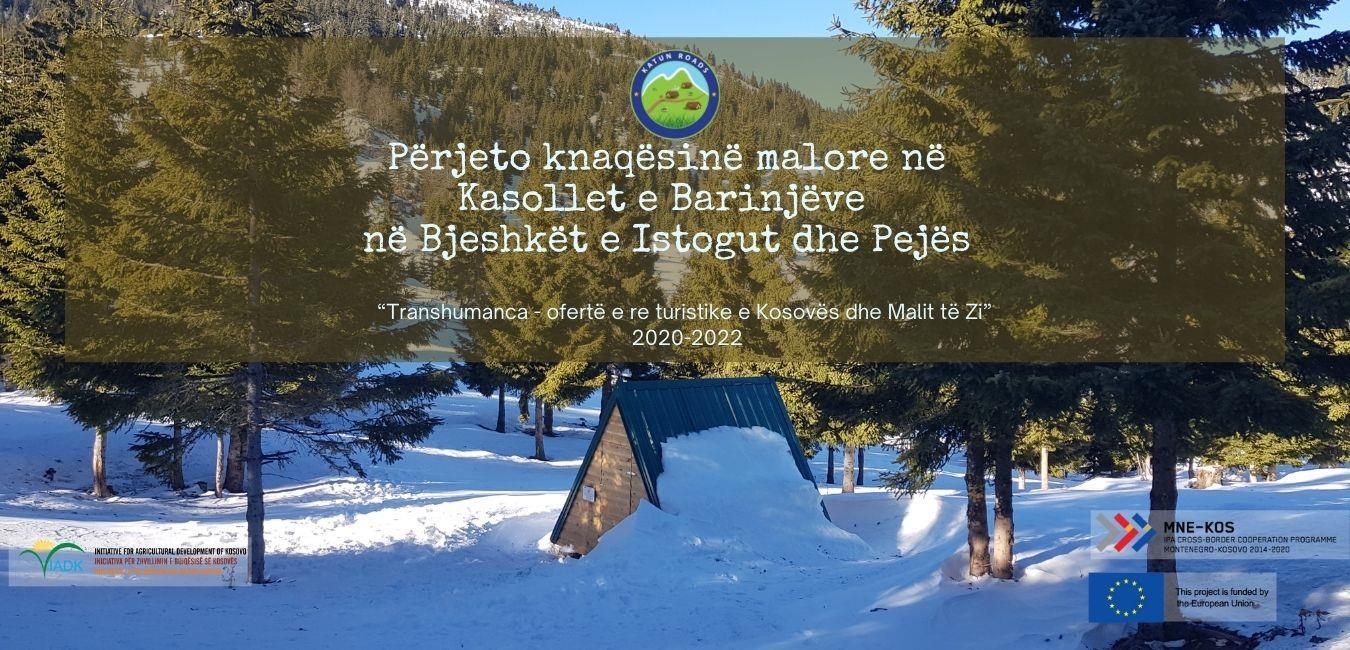 Relax in a simple and authentic shepherd hut
Istog & Peja
Imagine this, you are in a remote area in the middle of a mountain, tightly snuggling in a bed and wake up to the sounds of birds, you take a look from the window and see a magnificent nature. At this moment, you decide to open the door and take a deep breath of fresh air, the sun is shining and the flowers around are covered with morning dew. Life is sweeter this way.
This imagination can easily be materialized; you can spend the night and wake up in one of the shepherd huts in the magnificent mountains of Istog and Peja.
In the mountains of Istog and Peja, where mountain families dwell in their katuns all summer long, you can now visit for a night or more. You can travel back in time, while spending the night in the so called shepherd's huts, and observe the perseverance of katun families to keep an ancient tradition alive "transhumance" while also supporting their family's basic needs. 
IADK has supported 10 katun families with shepherd's huts, which are wooden cabins that have the capacity of accommodating at least two persons. They are designed to provide only shelter, and they are similar to those used previously by the herdsman, therefore one should be aware that they do not have running water or a kitchen, but the katun families nearby can assist you with that.
This type of accommodation is perfect for those who enjoy a slow-life, simple yet authentic to Kosovar mountain folk. This unique rustic cabin is totally secluded. Hike from your door into country filled with forests, man-made "Liken" which are water reservoirs made from snow used for livestock, pristine streams, or don't hesitate to be amazed by natural mountain caves.
Explore more our picturesque mountains; do not hesitate to contact any of the katun families to reserve one of the shepherd huts:
Emri dhe Mbiemri

Bjeshka

Telefoni

Besnik Gusturanaj

Mokna

044 200 197

Bekim Hysenaj

Jerebi

044 902407

Xhevat Avdijaj

Synaje

045 300 546

Arben Idrizaj

Shymek

044 364 865

Fisnik Hakaj

Kaliqan

044 223 843

Adem Belegu

Lipë

044 309 942

Luan Qetaj

Milishec

044 962 215

Agush Rexhaj

Sejnovë

044 328 355

Mehmet Haliti

Rusoli

044 421 143

Nuredin Morina

 Shtedim

044 564 809
044 193 918