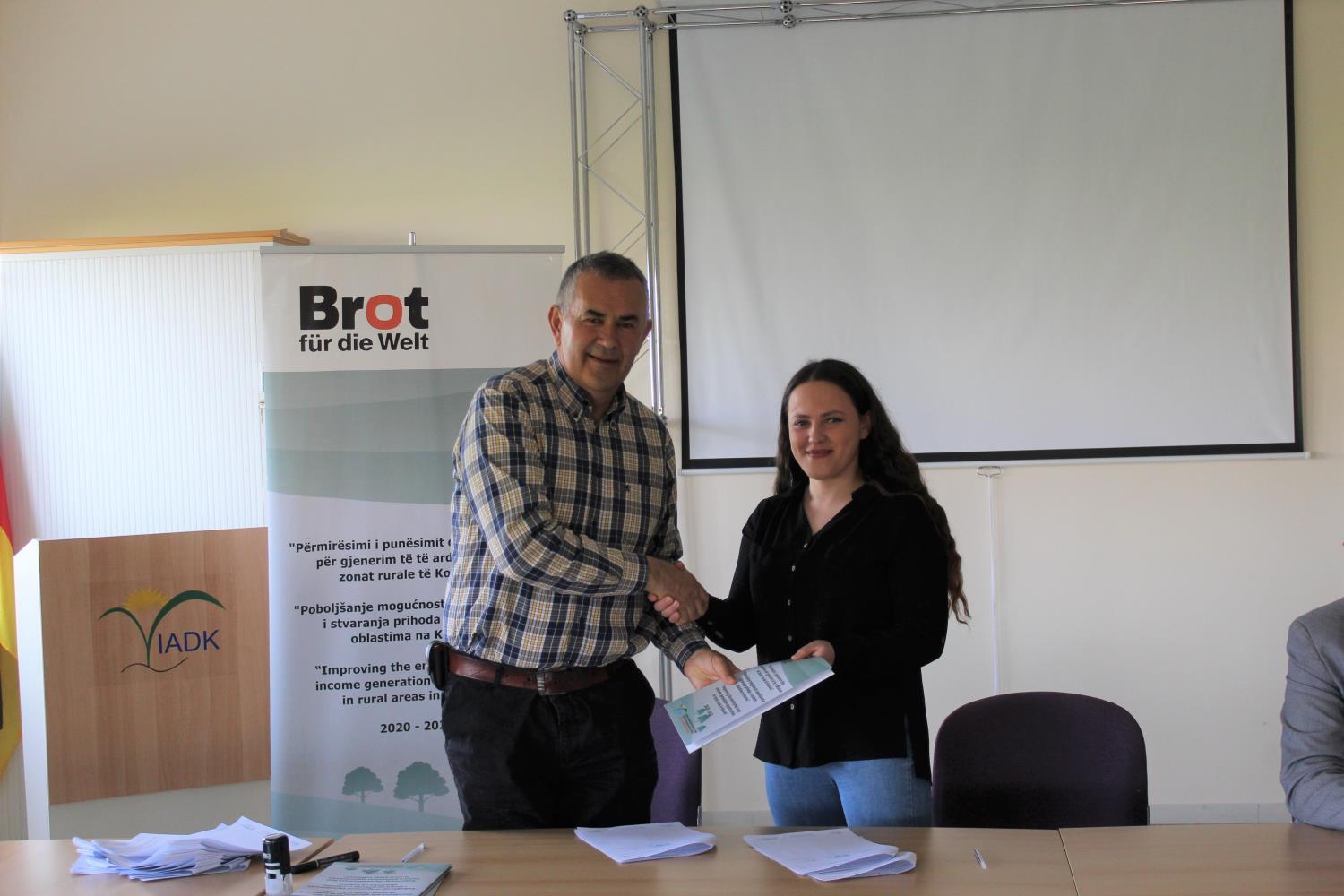 Farmers are supported with grants in the horticulture sector
IADK, Skënderaj
On 08.04.2022, contracts for grant support were signed with farmers who have previously attended trainings in the cultivation of fruits and vegetables.
The signing of contracts was done by the Executive Director of IADK, beneficiaries, and Directors of partner municipalities where the project is implemented, which are also co-financiers of this project.
17 beneficiaries from the Municipalities: Vushtrri and Skënderaj were supported with grants. The average value of grants for each beneficiary is € 3,000.00, where the beneficiary farmers will increase their production capacities in the horticulture sector, supported by greenhouses for vegetable cultivation, moto cultivator, seedlings and accompanying inputs. Through grant support, income generation and self-employment opportunies will be created from agricultural activities.
The activity is supported within the project "Improving employment and income generation opportunities in rural areas of Kosovo", supported by the donor BfdW from Germany.