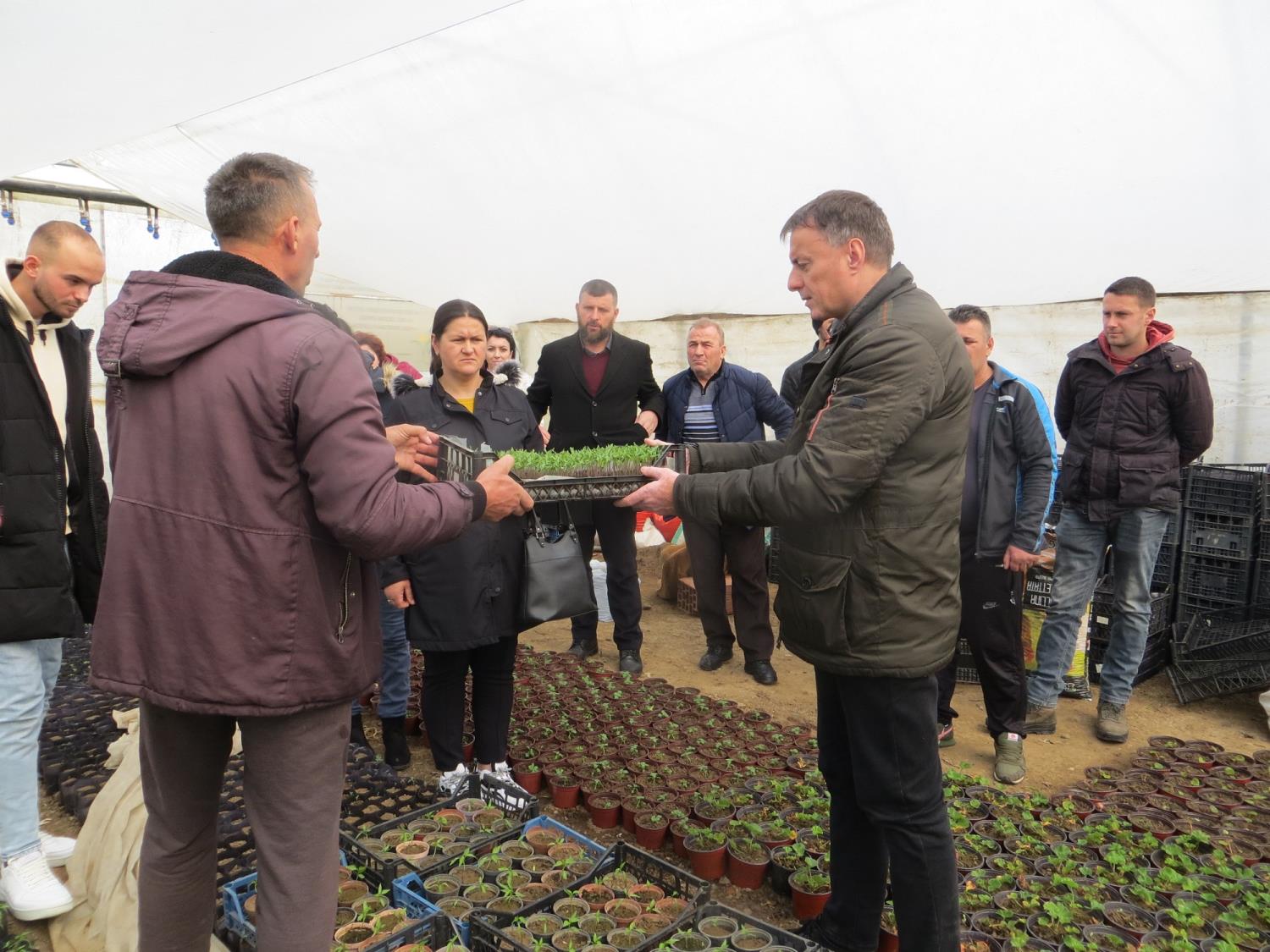 Two groups of farmers have conducted the trainings
Vushtrri, Skënderaj
IADK has organized trainings on fruit and vegetable cultivation practices with 30 farmers from the municipalities of Vushtrri and Skënderaj, who have attended a 7-day training program in order to increase professional knowledge in these sectors.
The training program was designed with the theoretical and practical part, where participants have advanced their knowledge of cultivation techniques of different types of fruits and vegetables, which will help you to increase production and improve the quality of their products.
Certificates for attending trainings were distributed to farmers, who were invited to apply to the grant scheme to support production capacity building in the fruit and vegetable sector.
This activity was realized within the project "Improving employment and income generation opportunities in rural areas of Kosovo", supported by Donor BfdW from Germany and in cooperation with partner municipalities.