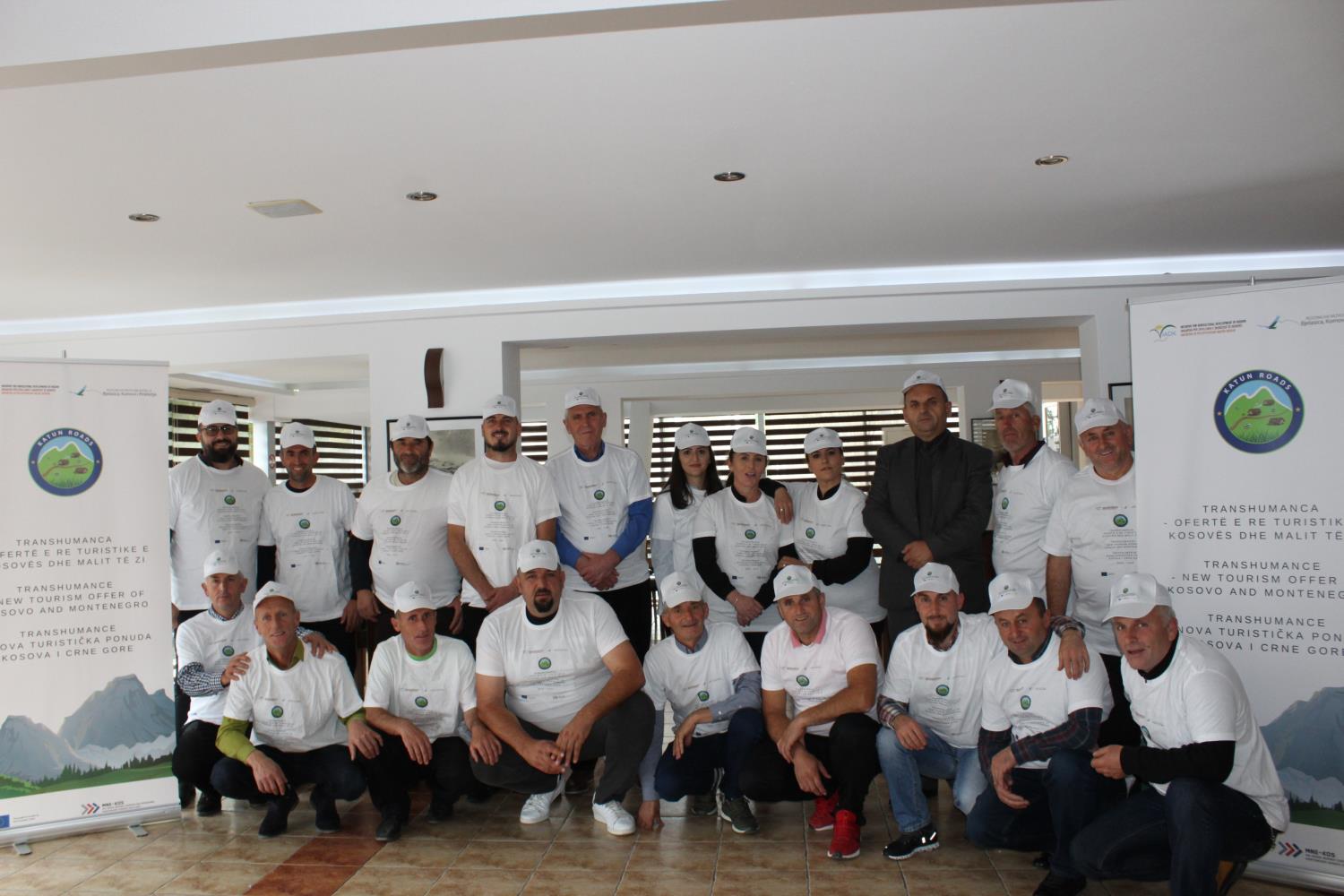 Improving tourism services of katuns in the mountains of Peja and Istog
Peja & Istog
During the numerous visits to katun families in the mountains of Peja and Istog, we have noticed that they have in common the natural beauties of these mountains, and the various agricultural activities that take place in these areas. However, considering that the primary activity for most of these families was caring for livestock and other agricultural activities, we noticed the need for training in the field of tourism. As a result, in accordance with the project activities and the requests of the beneficiaries, three (3) days of training were organized in two municipalities of Peja and Istog.
All beneficiaries of solar systems from the above-mentioned municipalities have been professionally prepared to provide tourism services of the highest quality. They have been guided and advised about the development of the tourist offer and have held trainings on the following three topics:
1.    Basic hospitality training and catering training;
2.    Training on inclusion of rural activities in tourism offer (horse-riding, mushrooms and berries collection, Medical and Aromatic Plant collection, milking and cheese making, hay collection etc.);
3.    Training on packaging of products and services.
The trainings were interactive, they were prepared with the highest quality and tailored to the needs of the participants. Everyone was initially congratulated for their willingness to practice the tradition of transhumance (migration with livestock in the mountains), and were encouraged to see and use their agricultural activities as an attraction for tourists, especially international ones. During the trainings, good practices for the development of tourist activities were discussed, taking into account the safety of the katun families and tourists. The engaged expert provided real-life examples, and some of the beneficiaries had the opportunity to describe their tourist offer where they were advised on how to improve further it. Furthermore, the participants were engaged in a simulation, as a tourist and host group, which was very constructive and the participants were very active.
The trainings were attended also by officials of the partner municipalities of the project as well as alpine tourism clubs operating in these municipalities.
The participants were very satisfied with the training and organization, where some of them said that "We did not know what to expect but we are very satisfied and we have gained a lot of knowledge", "I thank IADK and the donor for the satisfactory trainings"," I am very happy to have had the opportunity to participate in such good training and to socialize with other katun owners ".
This activity was realized within the project " Transhumance - new tourism offer of Kosovo and Montenegro", a two-year project (2020-2022) funded by the European Union through the cross-border cooperation program between Kosovo and Montenegro, IPA-II.