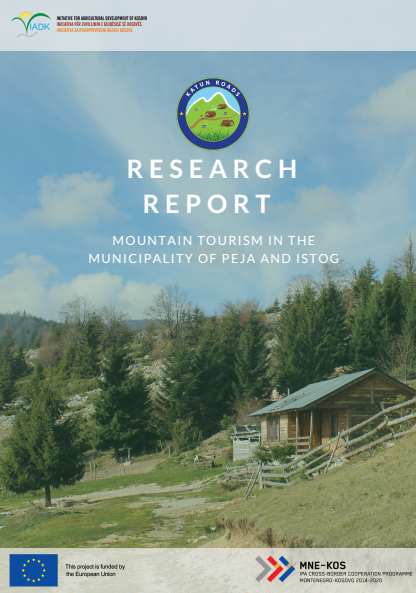 IADK publishes the research report: Mountain tourism in the Municipality of Peja and Istog
Research report
IADK within the project "Transhumance - new tourism offer of Kosovo and Montenegro ", has prepared the research report on mountain tourism in the municipalities of Peja and Istog. This research shows challenges faced by this sector and homeowners in mountainous areas. Thus, including improvements most needed attractions in these areas. In addition, the report explains opportunities for further development.
To read the report please click here.
This publication was realized with the support of the European Union through the IPA II cross-border cooperation program Montenegro -Kosovo 2014 - 2020. Contents of this publication is the responsibility of the Initiative for Agricultural Development of Kosovo – IADK and in no way can be considered as an attitude of European Union, or IPA II program.